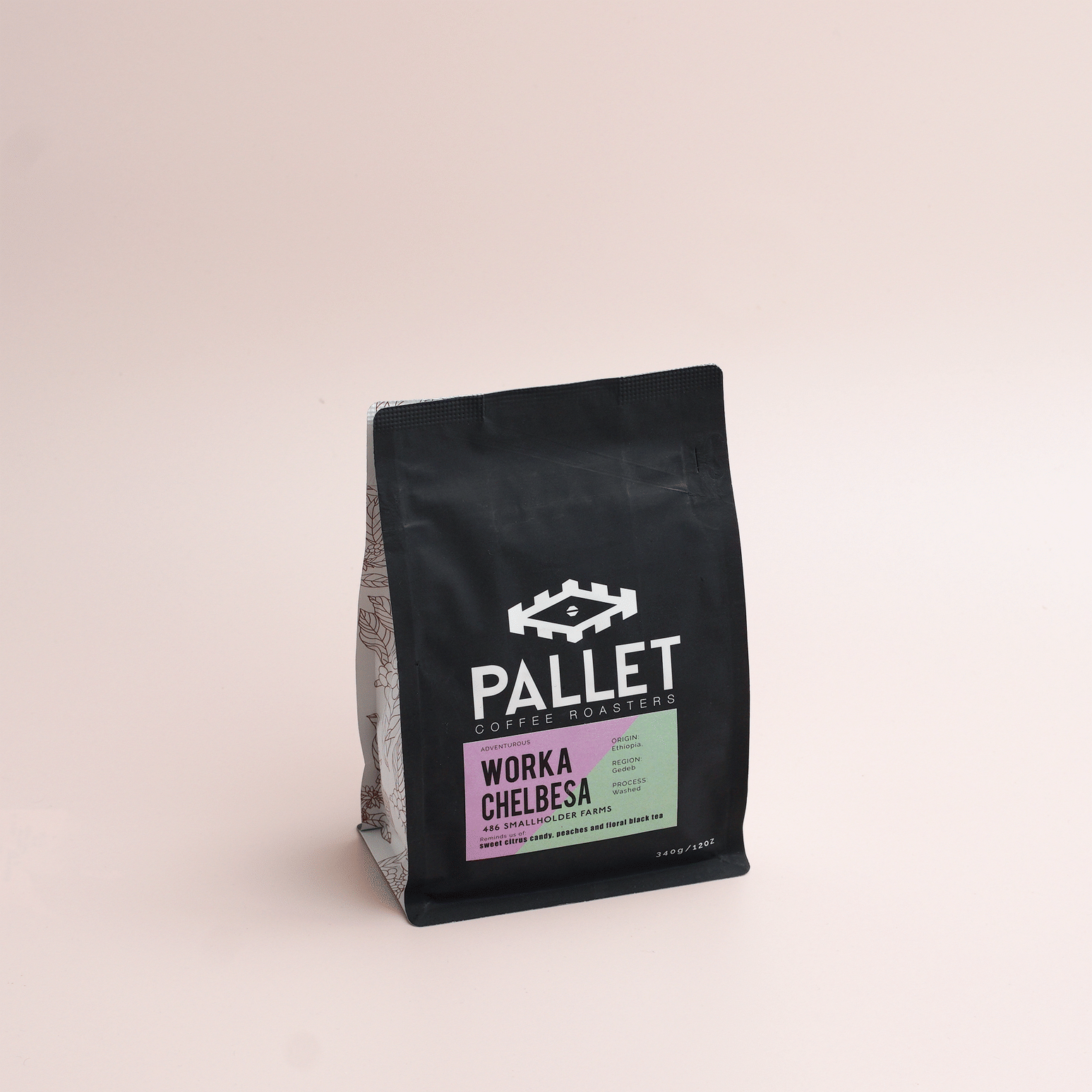 Sweet citrus candy with peaches and black tea.

Roast - Espresso & Filter

Origin - Ethiopia
Washing Station Owner - Negusse Delba
Altitude - 1,190 - 2,200m
Region - Gedeb, Yirgacheffe
Process - Washed
Import Partner - West Coast Coffee Traders
This coffee comes to us from Gedeb, Yirgacheffe in Ethiopia. 486 small holder farmers with farms ranging from 1900m - 2200 meters above sea level deliver their cherries to a washing station owned by Negusse Delba.
The coffee is then depulped and pre-soaked for 12-24 hours before being wet fermented for another 24-36 hours.
After fermentation the coffee is sun dried on raised beds.
Worka Chelbesa is a delicious floral filter coffee but also a stand out espresso option that showcases sweet and floral vanilla flavours.
Translation missing: en.products.product.price.regular_price
$23.00 CAD
Translation missing: en.products.product.price.sale_price
$23.00 CAD
Translation missing: en.products.product.price.regular_price
25 people are viewing this right now
Estimated Delivery:Sep 28 - Oct 02

Free Shipping: On all orders over CAD 36.00
Ethiopia | Worka
Translation missing: en.products.product.price.regular_price
$23.00 CAD
Translation missing: en.products.product.price.sale_price
$23.00 CAD
Translation missing: en.products.product.price.regular_price