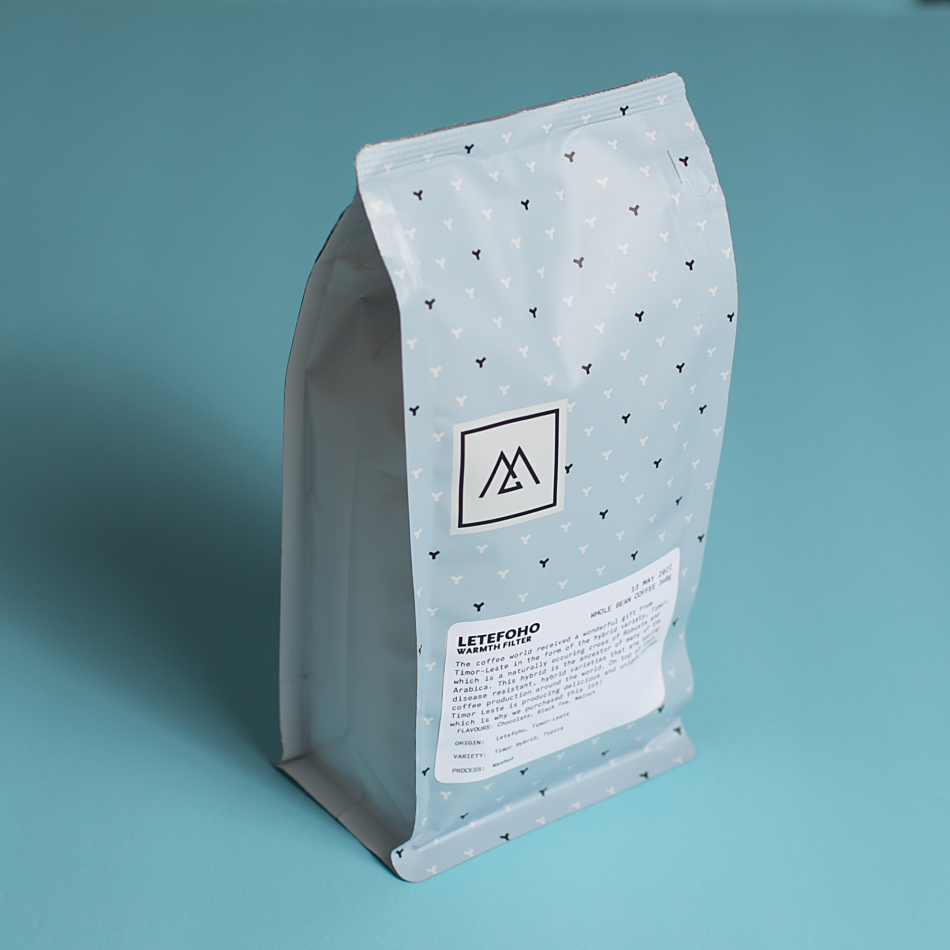 ORIGIN: LETEFOHO, TIMOR-LESTE
VARIETY: TIMOR HYBRID, TYPICA
PROCESS: WASHED
NOTES: DRIED APPLE, CHOCOLATE, CARDAMOM
Timor-Leste's coffee is small in overall scale but highly significant to the Timorese, 25% of whom rely on coffee production for their livelihood. The island's inland forests also happen to be historically significant, being the origin of coffee's most adaptive genetic cross—the Timor Hybrid—a wonderful gift from Timor-Leste. A naturally occurring cross of Robusta and Arabica. This hybrid is the ancestor of many of the disease resistant, hybrid varieties that are saving coffee production.
This coffee is fully organic and is produced by select farmers from the Ducurai village. Farms in this area range between 0.5 and 1.5 hectares only and tend to be well-shaded by evergreen she-oaks, a natural mulcher and nitrogen fixer.
Translation missing: en.products.product.price.regular_price
$20.00 CAD
Translation missing: en.products.product.price.sale_price
$20.00 CAD
Translation missing: en.products.product.price.regular_price
22 people are viewing this right now
Estimated Delivery:Sep 28 - Oct 02

Free Shipping: On all orders over CAD 36.00
Letefoho | Washed
Translation missing: en.products.product.price.regular_price
$20.00 CAD
Translation missing: en.products.product.price.sale_price
$20.00 CAD
Translation missing: en.products.product.price.regular_price